"The Deal on Those Days," Sunday Morning Worship from General Assembly livestreamed at 11:30 (special time for for us!) Coffee hour BEFORE service at 10:30 on Zoom
---
11:30 – Service livestream from GA website link
EventBrite link for in-person attendance – doors open at 11:15
---
You're invited to come to Reeb to view this service together on our monitors. (Please click here to RSVP for in-person attendance for capacity/tracing.) Doors will open at 11:15 am and Eva Wingren will be there to greet you and run the tech. If you'd rather watch from the comfort of your home, all are welcome to view the live-stream or the recording. Just click here on or after 11:30 on 6/26. There will also be a virtual coffee hour, hosted by Sarah Cook, starting at 10:30 am. The Zoom link will be posted in next week's email and on the website.
---
Service Description
The last few years have not been easy, including in our local congregations. Whole swaths of members have simply stopped coming; COVID is confusing, and polarizing; many ministers have joined the great resignation; and Pew studies and friends alike have pronounced the end of the local church.
In this moment, when so many of us might be wondering if we should just give up, and relent, now's the time instead to double down on our commitment to the local church – this unique community that saves us and also breaks our hearts – often much more of the latter than we'd like to admit. In the midst of our culture of death, the church is a place of life. Or it is, as long as we are willing to bring our own lives to it. Join us for a morning of celebration, witness, and future-visioning for the already and not yet power of the local Unitarian Universalist church.
Leading us in worship will be Rev. Gretchen Haley, Rev. Shari Halliday-Quan, Rev. Sean Neil-Barron, Lea Morris, Adam Podd, Joseph and Aimee Santos-Lyons, and Allison King with the GA Choir.
---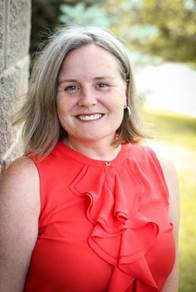 Rev. Gretchen Haley has an audacious ambition for the liberal church, believing in its capacity to transform lives and our world by way of hyper-local relationships and partnerships that inspire the unleashing of courageous love. She oversees worship, community resourcing and outreach, and the intersectional work of our justice teams. She also serves as chief of staff, and ministry lead to the Board. In all of these, she is inspired by the commitment of the countless people who show up to do the sometimes-messy work of the church, and who are leading us to live into our mission for Northern Colorado as it is growing and changing. Her ministry is infused with her relentless curiosity about most things, especially the big stuff of theology, the beauty of creation, the magic of collaboration, and the joy of pop culture. She's all in on adrienne maree brown's Emergent Strategy, and finds solace in the trails in and around Fort Collins. She moved to Colorado from Washington state over 20 years ago for grad school in theatre, and knew immediately that she would never leave. She and her amazing partner, Carri, have 2 teenagers, Gracie and Josef, who both relish and resent being PKs, and who keep her grounded, frustrated, inspired, and humbled, everyday. She is basically obsessed with her two dogs, both large mutts, Charlie and Archer.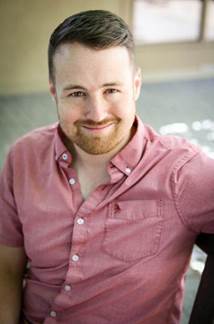 Rev. Sean Neil-Barron was born on Treaty 7 Land in Calgary, Alberta, Canada, and now resides along the Foothills of the Colorado Rocky Mountains. Sean is a self-proclaimed nerd, unashamedly queer, and very neurodivergent. Sean and his husband Charles are foster parents and live with their dog, Dollie. Sean loves the local church. And dreams of a progressive faith movement equipped to transform the lives with the same fervor of our conservative siblings. He serves as Associate Minister at Foothills Unitarian Church, in Fort Collins, Colorado.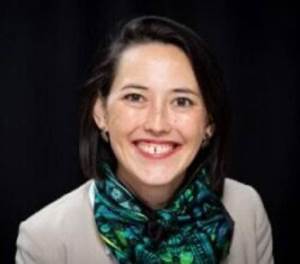 Shari Halliday-Quan serves as Lead Minister of the First Unitarian Church of Rochester, NY. Alongside an incredible congregation and staff team, they are coming to know the trees of the Northeast and being transformed by love and truth. With a background in economic development and recruitment, Shari's days are filled mostly with reminding you of your own dreams for yourself.
---
More information to come
Today's Share the Plate recipient is The River Food Pantry, South Central Wisconsin's busiest food pantry. Services include free groceries, freshly prepared meals, online grocery orders and mobile meals. The River's Munch Mobile Meal program delivers free, healthy lunches to children and adults in low-income neighborhoods throughout Madison.
---
Click here for the UUA's livestream page for all events at GA.