Justice Work at JRUUC
People in our congregation are active in many initiatives to create social justice in our community, city, state, and world.
JRUUC's Justice Leadership Team meets monthly on the fourth Tuesday at 7 pm. The team's role is to organize the Focus Teams who are working directly in our community. All are welcome. See your weekly email for the zoom link.
---
See this week's Wisconsin Network for Peace and Justice calendar for opportunities to help make change here and now.
---
Justice Leadership Team Charge
---
Some of the projects, called Focus Teams, that Reeb members and friends engage with include:
Share the Plate initiative – Each week we share half of our offertory with a community partner. In 2018/2019 JRUUC donated over $5,000 to organizations that share our mission.  Nominate an organization for the Share the Plate initiative today!
MOSES – Madison Organizing in Strength and Solidarity is a non-partisan interfaith organization that works to promote social justice with a focus on ending mass incarceration. 
Immigrant and Refugee Rights Team – Organizes mutual aid and advocacy efforts for immigrants and refugees  
Sustainable Saturday Night – This group organizes a potluck (or virtual) gathering with a environmental-focused topic and speakers the 4th Saturday of every month.
Safe Skies Clean Water Wisconsin – A grassroots coalition whose mission is to stop the basing of F-35A Joint Strike Fighter jets at Truax Air National Guard base in Madison and to force clean-up of existing contamination of the water supply emanating from the base
Community Action Coalition Farmers Market Food Collection – ON HOLD UNTIL SPRING 2022 – CAC organizes a Farmers Market Food Collection each Saturday. We do the collection 3 times/season. 
WUSAN – The Wisconsin UU State Action Network organizes justice efforts amongst all WI UU congregations.
UUA – this team organizes our congregation to respond to calls to action from the UUA's Side With Love organizing campaign.
Contact the JRUUC office to learn how to get involved in any of the above.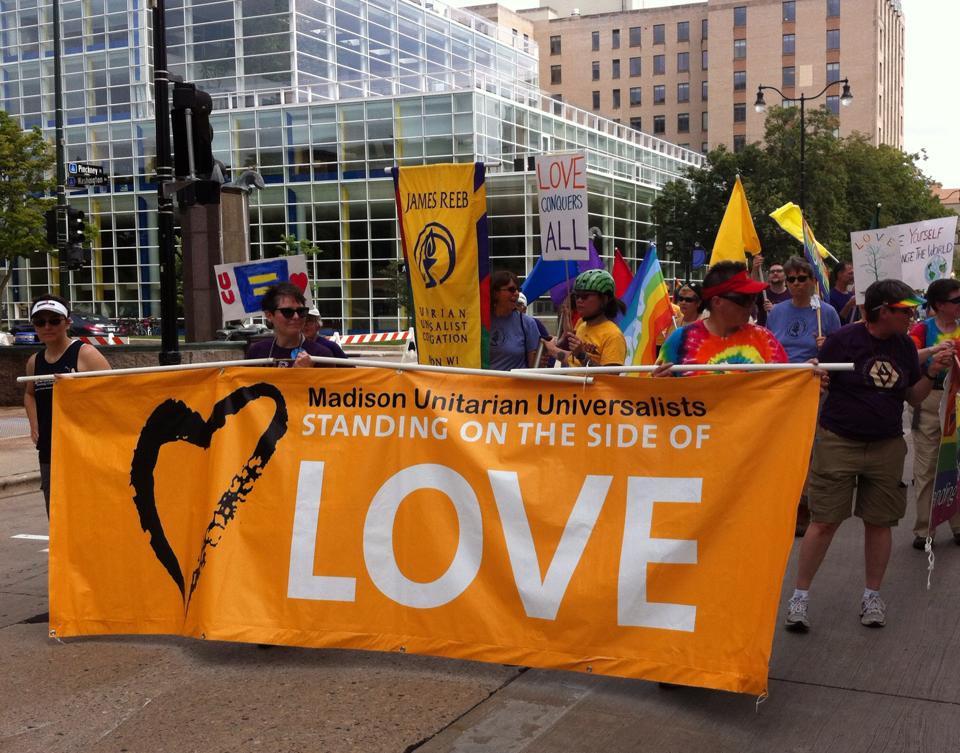 ---
To learn more about justice and inclusion efforts of Unitarian Universalists on a national level click here.