Justice Work at JRUUC
JRUUC is involved in various initiatives to create Social Justice in our community, city, state, and world.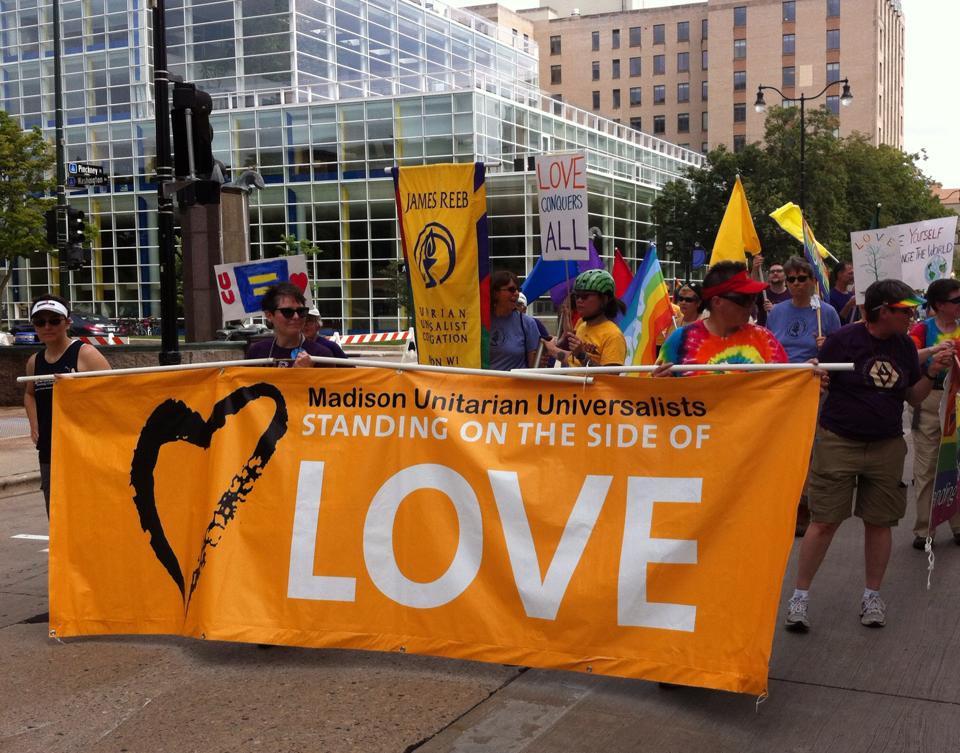 Each week, we share half of our offertory with a community partner. In 2018/2019 JRUUC donated over $5,000 to organizations that share our mission.
JRUUC has been active in MOSES, a state-wide interfaith organization, since the Summer of 2012.
JRUUC has a Peace, Justice, and Sustainability (PJS) Group which usually meets the 2nd Monday of the month from 7-8:30 p.m.
The PJS Group, in conjunction with the Emerson East Neighborhood Association, holds a Sustainable Saturday Night on the 4th Saturday of the month, 6pm-9pm.
JRUUC has a Social Justice Council which coordinates our Share the Plate initiative. Nominate an organization for the Share the Plate initiative today!
Some of the Social Action projects Reeb members and friends engage with include:
Read a nomination packet submitted to the UUA in hopes of receiving the Bennett Award in recognition of our congregations' social justice commitment and action.
At the May 20, 2012 Congregational Meeting, JRUUC passed a Statement of Conscience on Over-incarceration.
At the May 17, 2015 Congregational Meeting, JRUUC passed a Statement of Conscience on Racial Justice.
At the May 21, 2017 Congregational Meeting, JRUUC passed a Solidarity Resolution.
Contact the JRUUC office to learn how to get involved in any of the above.