Staff
Contact the JRUUC Staff
Heather Yonker: Music Director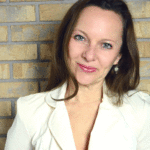 Heather Yonker is an accomplished musician and multi-media artist. She has worked extensively as a musical director and choral director and has also produced her own award-winning experimental film. After completing a Bachelor of Music in Piano Performance from UW Madison, she began writing original musicals. Critics hailed her songs as "catchy" and "infectious." Heather has been commissioned as a composer and has scored for original musicals, industrial videos, computer animations, dance-works and independent shorts. She has performed as a pianist and accompanist, as an actor for public theater and as a dancer for MCT and MTS.  She holds a Master of Music with an emphasis in music for multi-media from the University of WI Madison.
After a year and a half of fieldwork in Buenos Aires, she continues the study of Argentine music, with a specialty in tango. In addition to the college courses she presently teaches, she continues to teach private lessons, contributes to the annual Broad Humor Film Festival and The Madison Tango Society. She directed "Do Something," a series of free events geared toward nurturing young women in the areas of music and media arts and last spring was the musical director for CTM's, The Music Lesson.
Ansley Knoch: Office Administrator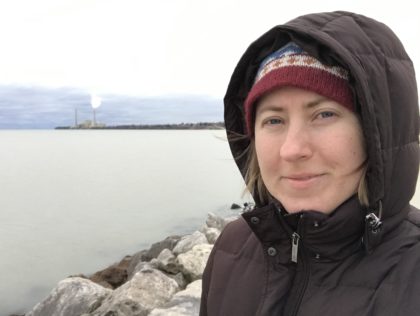 Ansley was raised on the Near East Side of Madison and is delighted to be working for a pillar of her old neighborhood!
Ansley's professional background is in office administration, customer service, performing arts, and natural foods. She enjoys putting her organizational powers to use for worthy causes and makes a lot of spreadsheets in her spare time.
Her educational background is in sustainable fashion, vocal performance, circus arts, and massage therapy.
When she is not in the office, she can be found homeschool adventuring with her son, fawning over her myriad plant babies, or at her local library.
Mandy Nachampassack-Maloney:Religious Educator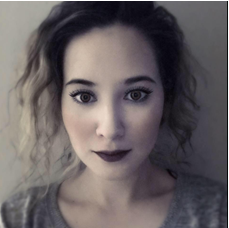 Mandy Nachampassack-Maloney is a recent transplant from Illinois, where she worked as RE director for a small, rural UU congregation. She holds a specialty certificate from Fort Hays State University in Life Issues, a sociological focus on life transitions such as marriage, childbirth and adoption, and death and dying. She graduated from SUNY: Herkimer with her degree in Human Services. As a hobby, Mandy has taught ballroom dance like the waltz, the cha cha, and the foxtrot.
Clare Loughran: Nursery Care Provider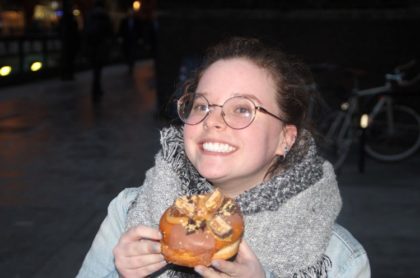 Hello! I'm Clare Loughran. I go to UW- Madison and am majoring in Theatre and am starting the Early Childhood Education program this fall. I have worked the last two summers with MSCR as a Program Leader, working with kids from preschool to fifth grade. I grew up Unitarian Universalist in Milwaukee and was dedicated at the First Unitarian Church of Milwaukee.
Being a part of my many communities is very important to me. I enjoy engaging with any and all walks of life. Learning about people is a huge part of my studies at UW and a huge part of my everyday life as well. I am so excited to join the James Reeb team and get to know this congregation. Thank you for welcoming me into your community!