Music and Choir

Note from JRUUC Music Director, Heather Yonker: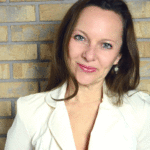 Music matters to the JRUUC choir. It shows in their joy and commitment, not only to the music, but to each other and to the congregation as a whole.
I often leave choir rehearsals energized and smiling. It is a most excellent gathering of smart, witty singers, untethered from the confines of the day and it is something truly worth being part of. This is a unique group of human beings sharing their time and hearts' passion to uplift the congregation during Sunday Services. I also see choir members taking on many other responsibilities at JRUUC and in the community at large. They seem to know just when to take light things seriously, and when to take serious things lightly, and I am blessed to have the opportunity to work with them.
We hope to help the congregation become more familiar with music from our hymnals and know the joy of singing! It can be an excellent outlet for personal expression and is one of the best ways I know, to set free what you have been holding up inside of you.
"We gather together to share the sacred breath, to build the beloved community…. Breath by breath, word by word, note by note. We gather together to sing the beloved community into being. This is our work, this is our calling, this is our joy." – Ian Riddell, Former Music Director, JRUUC
Sacred Breath Choir
Starting Thursday, September 10th, what shall now be known as the Sacred Breath Choir, resumes its longtime tradition of rehearsing on Thursday nights via Zoom.
We begin at 6:45 with greetings, covenant, deep breathing and vocal warm-ups. We prepare and investigate hymns and their contextual history, the music itself, and the lyrics. For now, we will also be developing and working together towards creating more virtual choir works (such as this recording of "We Would Be One") for our services at JRUUC and maintaining the development of the choir for when we can all sing together again in one place.
Thank you to all who participated in Sacred Breath over the summer! It was meaningful and so helpful to keep the spirits up and the bonds that we have built, in place. We have proven to be like the willow, both strong and flexible.
As always, any congregant or community member, interested in participating is welcome to join us in music ministry at James Reeb UUC. The gathering lasts between an hour and and hour and a half almost every Thursday from September 10th, 2020 through June 6th, 2021.
You can check your weekly email newsletter to find out how to participate online, or email Music Director Heather Yonker for more information.
---
Interested in singing along with your own hymnal? You can borrow one from the congregation!