Music and Choir
From JRUUC Music Director, Heather Yonker: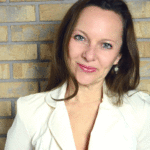 Music matters to the JRUUC choir. It shows in their joy and commitment, not only to the music, but to each other and to the congregation as a whole.
I often leave choir rehearsals energized and smiling. It is a most excellent gathering of smart, witty singers, untethered from the confines of the day and it is something truly worth being part of. This is a unique group of human beings sharing their time and hearts' passion to uplift the congregation during Sunday Services. I also see choir members taking on many other responsibilities at JRUUC and in the community at large. They seem to know just when to take light things seriously, and when to take serious things lightly, and I am blessed to have the opportunity to work with them.
We hope to help the congregation become more familiar with music from our hymnals and know the joy of singing! It can be an excellent outlet for personal expression and is one of the best ways I know, to set free what you have been holding up inside of you.
"We gather together to share the sacred breath, to build the beloved community…. Breath by breath, word by word, note by note. We gather together to sing the beloved community into being. This is our work, this is our calling, this is our joy." – Ian Riddell, Former Music Director, JRUUC

Sacred Breath Choir
Any congregant or community member interested in participating is welcome to join us in music ministry at James Reeb UUC. Please check your weekly email for the latest information about choir rehearsal (usually Thursdays 7:00-8:15) and Sunday services.
As of March 11, 2022, we have returned to in-person choir practice (masked and distanced) for a limited number of vaccinated people. Zoom participation is also an option. Please RSVP Heather Yonker at music@jruuc.org to confirm your participation each Thursday.
If you have sung in choir in the past but took a break, this would be a great time to return!
If you have never come to sing with us but have been wanting to…. Come Thursday!
We need baritone and bass singers! Remember, this is community choir, you do not need to be a professional singer to enjoy the benefits of singing with us.
We begin at 7:00 with greetings, covenant, deep breathing and vocal warm-ups. We prepare and investigate hymns and their contextual history, the music itself, and the lyrics.
Thank you to all who participated in Sacred Breath via Zoom and recordings during the pandemic! It was meaningful and so helpful to keep the spirits up and the bonds that we have built, in place. We have proven to be like the willow, both strong and flexible.
You can check your weekly email newsletter to find out how to participate in person or online, or email Music Director Heather Yonker for more information.
---
Click here for music news from our weekly email
---
Interested in singing along with your own hymnal? You can borrow one from the congregation!
---