Music and Choir

Note from JRUUC Music Director, Heather Yonker: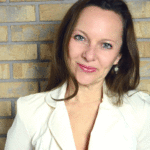 Music matters to the JRUUC choir. It shows in their joy and commitment, not only to the music, but to each other and to the congregation as a whole.
I often come home from choir rehearsals energized and smiling. It is a most excellent gathering of smart, witty singers, untethered from the confines of the day and it is something truly worth being part of. This is a unique group of human beings sharing their time and hearts' passion to uplift the congregation during Sunday Services. I also see choir members taking on many other responsibilities at JRUUC and in the community at large. They seem to know just when to take light things seriously, and when to take serious things lightly, and I am blessed to have the opportunity to work with them.
We hope to help the congregation become more familiar with music from our hymnals and know the joy of singing! It can be an excellent outlet for personal expression and is one of the best ways I know, to set free what you have been holding up inside of you.
JRUUC Choir
The JRUUC Choir, youth through adult, rehearses 7:00-8:30 pm on Thursdays during the school year. New members (all abilities!) welcomed and encouraged.