March Collective Sharing Project
JRUUC Community Sharing Project in Sanctuary: For the Anxious and Hopeful
Please contribute your responses by the end of Thursday, March 23!
Inspired by the collective spirit of Tibetan prayer flags, artist Candy Chang and writer James A. Reeves created a participatory project at the Rubin Museum of Art in New York City called "A Monument for the Anxious and Hopeful."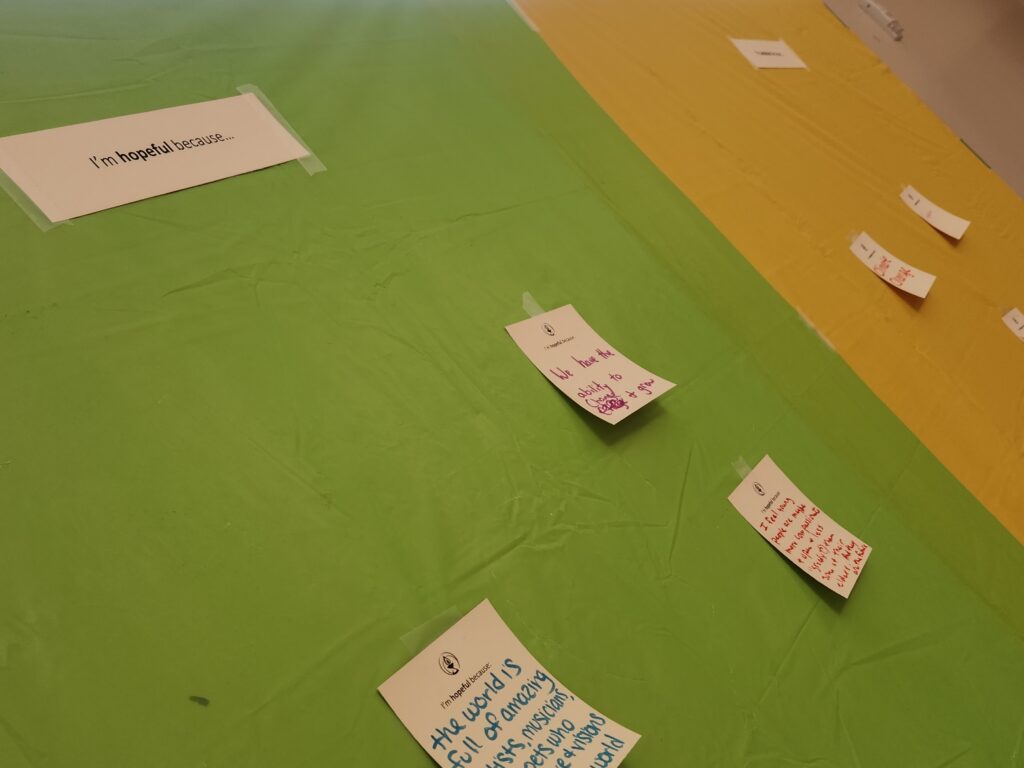 You're invited to co-create a similar project right here at JRUUC! Let's practice journeying the "path of vulnerability" together by sharing our reasons for hope and anxiety.
Starting Sunday, March 5, there will be cards with the prompts "I'm hopeful because" and "I'm anxious because" for you to fill in, and spaces on the west wall of the sanctuary for you to hang them. You can fill in cards any time you're in the building, or virtually by filling in the form below (virtual responses will be written on physical cards and hung up in the sanctuary). Your responses will inspire Rev. Karen's reflections for the service on Sunday, March 26th.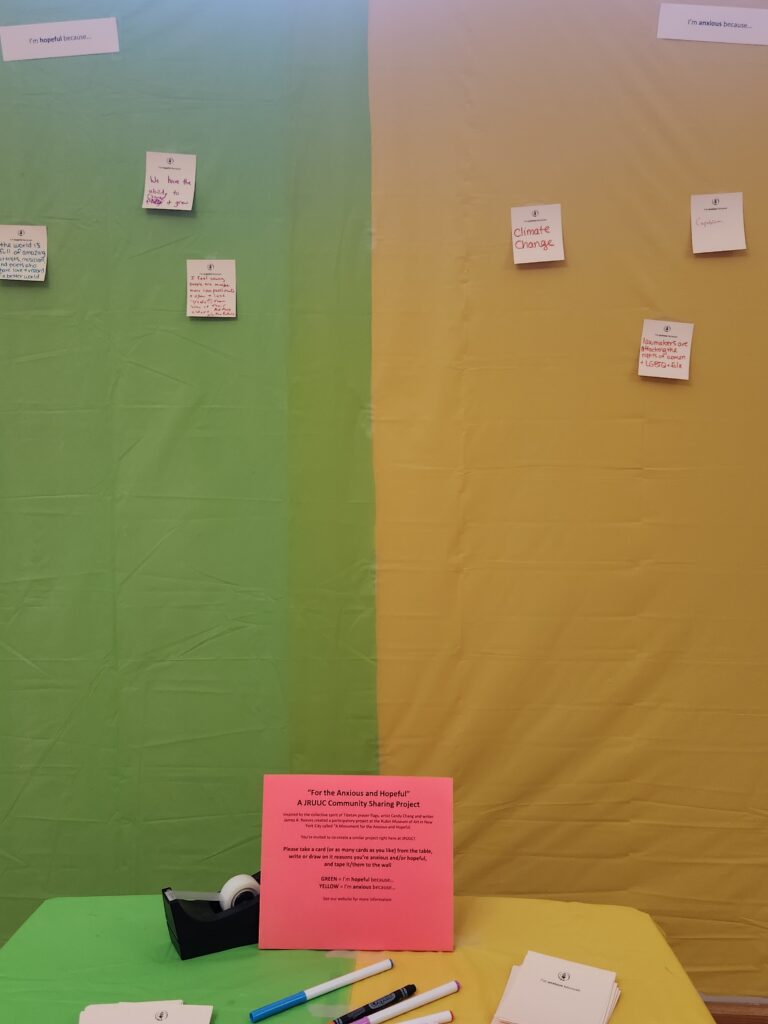 ---