---
Click here for the "web version" of the weekly email
---
This Sunday February 5, 2023
Loving Care with Rev. Karen Armina, Jeanette Clawson and Karol Niemann – The Caring Tree is the structure we use to co-create a mutual aid network of pastoral and parish care at JRUUC. We ask for help and we offer help, as part of building beloved community. This morning, in reflection and in ritual, we'll explore what that means.
Children and Youth – This week youth will join the congregation in the service and then are invited to join Genevieve and Rev Karen after the service for some discussion on this month's themes.
Donate to Share the Plate – The Share-the-Plate this week will go toward purchasing illustrated English dictionaries for each of the 54 public schools in Madison. This fundraiser was organized by JRUUC member Virginia Scholtz, who volunteers at Sherman Middle School with immigrant students who are learning English. Having a dictionary with pictures goes a long way when helping students completely unfamiliar with English. Her goal is to give one reference copy and one lending copy to each school to help these students and their families.
Shared Music This Week – Click for more about music
---
---
New Email for Submitting Announcements – news@jruuc.org
NOTE: Deadline for Announcements is Tuesday at 10 p.m. Submit announcements for the website any time. Please send your announcement to this new email address: news@jruuc.org. Please specify where you would like it listed by writing Sunday Announcement and/or Weekly and/or Website in the subject line of your email
---
This Week at Reeb: (check weekly email for zoom links)
Wednesday 6:30-7pm – Meditation with Friends (on zoom – see email for link)
Thursday 7pm – Sacred Breath Choir
Save the Date…
---
---
Our February Theme: The Path of Love
Our February theme invites us to explore the many ways love shows up in our lives, and how we show up in its name. In this space, you'll find a new invitation into reflection on our monthly theme every week.
Check-in question: What might happen if you were to ask, "What would love do here?"
Loving only ourselves is escapism; loving only our opponents is self-loathing; loving only others is ineffective. All three practices together make love revolutionary, and revolutionary love can only be practiced in community.– Valarie Kaur
From Rev. Karen: We are halfway between the Winter Solstice and the Spring Equinox- happy Imbolc! This sabbat marks the first whisper of spring. I'm grateful today for the clear blue sky and the bright sunlight, for the warming temperatures, for the beauty of the snow-covered landscape that will soon turn brown and then green, and for my warm home. And I'm grateful for the reminder the sabbat brings, that change is ongoing and natural, without and within. Just as the seeds begin to stir under the cover of snow, so do we begin to open up to the light and stir from our own hibernation. Blessed be
– If you haven't had a chance yet, please follow this link to my musings about the exciting process of changing our Principles and Purposes.
---
New This Week
General Assembly is the annual gathering of Unitarian Universalists, where we conduct business of the Association, explore the theological underpinnings of our faith, and lean fully into our mission and principles. This is a great year to go, especially for first-timers! There will be exciting work done on the process of revising Article II of our Bylaws, worship is always wonderful, and it's an amazing experience to be surrounded by thousands of UUs. Early bird registration ends on February 28, and there are many opportunities for financial support. Follow these links for general information, volunteer opportunities, other financial support, registration, and housing reservations.
---
Ever Wanted to Help Others & Didn't Know How to Start?
Ever Wondered How to Talk to a Neighbor?
How Do We Build a New World Based on Community?
Find out more about these and other topics related to mutal aid by clicking here:
Madison's Mutual Aid Network – Timebanking Basics, and "Tough Talks"
---
All the talk of anti-racism and white supremacy is bringing up a lot of feelings in many people. The book group for Me and White Supremacy will provide an opportunity to dig deeper into those feelings and gain insight. The intention of this supportive environment is to provide a safe place to discuss thoughts and feelings of guilt, confusion, and overwhelm and provide a path through to a more productive outlook on being an ally to BIPOC.
Book Discussion: Me and White Supremacy by Layla F. Saad – A 4-week series on Sundays at 1:00-3:00 pm, February 12 through March 5 Click for more info.
---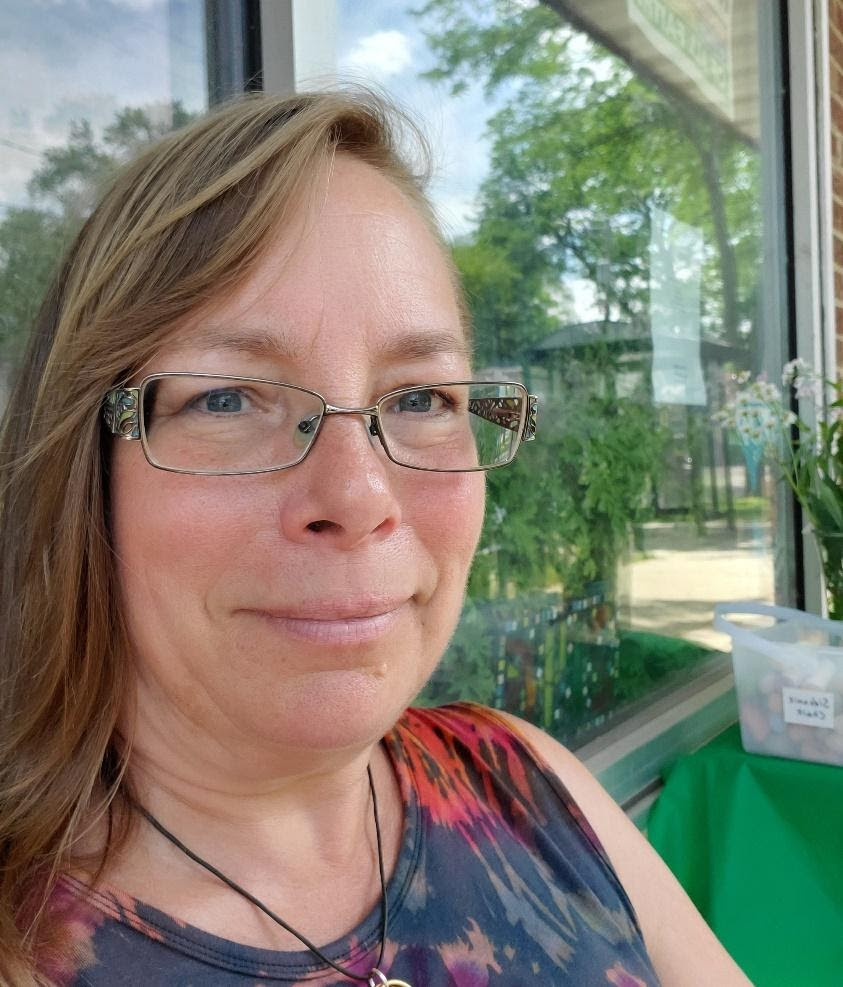 ---
---
---
How was the audio and video last Sunday?
We've been trying out our new AV system during Sunday worship, and would like to hear about your in-person or virtual experience. Please email Rev. Karen with your feedback.
Help make worship happen!
Your Worship and Music Team is continually looking for people to serve as Worship Associates and Tech Wizards. We've simplified zoom hosting and it is now done in the sanctuary, along with audio-visual work! Please email Rev. Karen with your interest or questions.
---
Small Group Ministry – See your weekly newsletter for Zoom links
Wednesday – Meditation Group 6:30-7 on zoom
Thursday – Sacred Breath Choir – 7pm
Sunday – Octavia's Parables Reflection Group 1-2 (on zoom) – next meets 2/5/23
Monday – Journaling Group – every other Monday, 7-8 on zoom or in person. Next meeting is 1/30, contact Jean Skinner.
Click here for group descriptions
---
---
---
---